TMI STREAK RETINOSCOPE
RS-5
---

2-10, 1-CHOME NIIZA NIIZA CITY, SAITAMA, JAPAN
TEL:048-481-2501 FAX:048-481-9913
E-mail:
info@tmi-st.com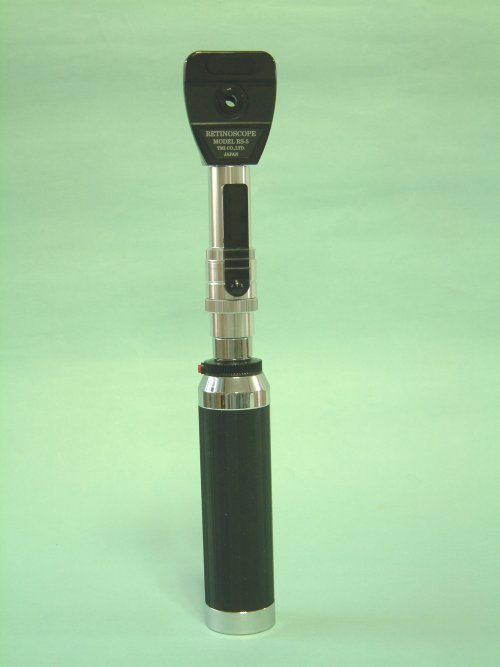 VERY EASY TO OPERATE
It has a separe control for streak width and rotation. The entire head is rotatableso that you choose the Best postion to use. It is sharp light.
BRIGHT AND CLEAR VISUALFIELD
The clear optic system gives a bright of vision. It is resulting in less fatigue when use
360 DEGREE ENDLE ROTATION
The attached head rest prevents the operator's spectacles from Getting scratched
The streak revolus 360 degrees without lock. It is enabling quick measurement of refraction
SPARE BULB 3V BATTERY AA-CELL BATTERY. 2 PCS
WEIGHT WITHOUT CASE 295g including 2 pcs AA-cell.
MEASUREMENT:90(D) X 250(W) X 45(H)mm